Atlanta Property Management
Our comprehensive property management services give owners peace of mind and offer the solution to their management needs. LSI is a nationally recognized company with a "mom and pop" feel. We strive to provide unparalleled customer service. We recognize that property management can be a cumbersome and time-consuming job for you as the owner and we would like to partner with you in order to provide the best options for your property and maximize your revenue!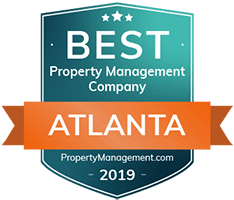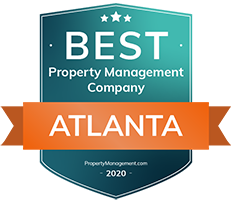 Why Choose LSI Property Management?
We understand that you have many companies to choose from for your property management needs. At LSI, we offer a suite of services that few others can from long term management to short term management and specializing in everything from low income to houses that rent for tens of thousands of dollars per month. LSI has experience in all aspects and has set the bar of excellence in our ever-changing industry. By providing our clients with the highest standards of service and integrity, you can rest easy knowing your investment property is taken care of!
The Benefits of using LSI Property Management
Emergency response 24 hours a day
Maintenance, repairs, and renovations
Cleaning services.
Leasing, checking references and credit, and all documentation
Collection of rent, escalation payments, and other charges
Budgeting and tracking of performance
Monthly reporting and accounting
Advice on property management and investment issues
Assistance in obtaining and evaluating financing
Listing the home for sale
What we do as your Atlanta property manager
Fill vacancies
Advertise your rental
Handle tenant inquiries
Application processing
Lease signing
Collection of rent, escalation payments and other charges
Cleaning services
Handle Tenant excuses
Evictions
Maintenance, repairs and renovations
Payment of mortgages and property expenses
LSI Team Member Spotlights
"I'm a plumber in Atlanta. I've worked with many property management companies, Tyler at LSI has to be the easiest property manager I have ever worked with. He stays in contact with us and the tenants from the beginning to the end to make sure the process is seamless."
"We had a bad experience in the past with couple of property management in town. We switched to LSI about a year ago and we couldn't be happier. The transition was seamless and nothing slipped through the cracks. LSI is the only company we have had where someone answers the phone 7 days a week and we can get the response we need in a timely manner. I highly recommend LSI!"
About Atlanta Property Management
Atlanta has been one of the hottest real estate markets in the country for years. It is also one of the hottest real estate markets for investing in rental properties. Population growth has had a positive impact on the housing market in Atlanta.
The Atlanta housing market has a housing shortage which will continue to contribute to increasing prices. Atlanta home prices on average are less expensive than the national average. Despite being below the national average, Atlanta home prices have more than doubled since 2012, and are projected to continue increasing.
Year over year, Atlanta has seen an increase of home sales of 3.6% and is expected to likely increase even more over the next year. High demand is met with low inventory and a constrained housing market is driving a sustained upward trend. The metro Atlanta housing market has been leaning in favor of sellers for several years and the shortage of homes has been even more acute during this pandemic. Atlanta area housing inventory had a decrease of 36.9% over the last year which is pushing the market to remain a sellers' market!
The Fastest Growing Cities in the Atlanta Metro area:
-Gainsville had the fastest increase of 14.4% last year
-Stockbridge saw rent climb 13.9%
-Roswell saw 10.8% increase
Let LSI Property Management Help
Call or email us today and find out about our new owner specials.
Contact Us For More Information
LSI Property Management Atlanta | 3372 Peachtree NE, Suite 115 Atlanta, GA 30328 | (678) 904-6611